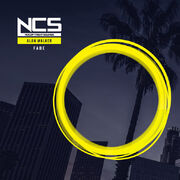 Fade — Single of Alan Walker, released August 17th, 2014.
Alan announced the song 14th August of 2014 in his Instagram. When Alan released this song, it gained attention of record label NoCopyrightSounds. He joined the label and NCS released Fade at their channel in November 19th, 2014 and it became popular quickly. The song is still stays the most popular video at that channel.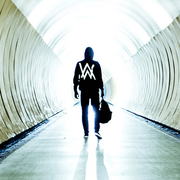 Faded
When Gunnar Greeve became Alan Walker's producer, they've decided to do the remake of Fade. It was announced March 19th of 2015. In November 11th, 2015 Alan Walker released the video, called "Alan Walker - teaser #1" with text, that reads "Hello, new things are coming. Stay tuned.", video ended with Alan Walker logo and female vocals, saying "Where are you now? Was it all in my fantasy?". November 18th Alan Walker released the video, called "Alan Walker - teaser #2", now with text, displayng the lyrics of the song, ending with Alan Walker's logo and the shot of guy standing in front of the window in abandoned building. The last, third teaser, came out November 23rd, 2015. It was started with words "Hello, again." and new Faded playing, then it shown the clips from new music video, including the shot of abandoned building from previous teaser. Video ended with words "November 25. Faded." and the Alan Walker's logo.
Faded (Restrung)
Edit